Aberfeldy Beginner's Workshop - Sep 22nd Morning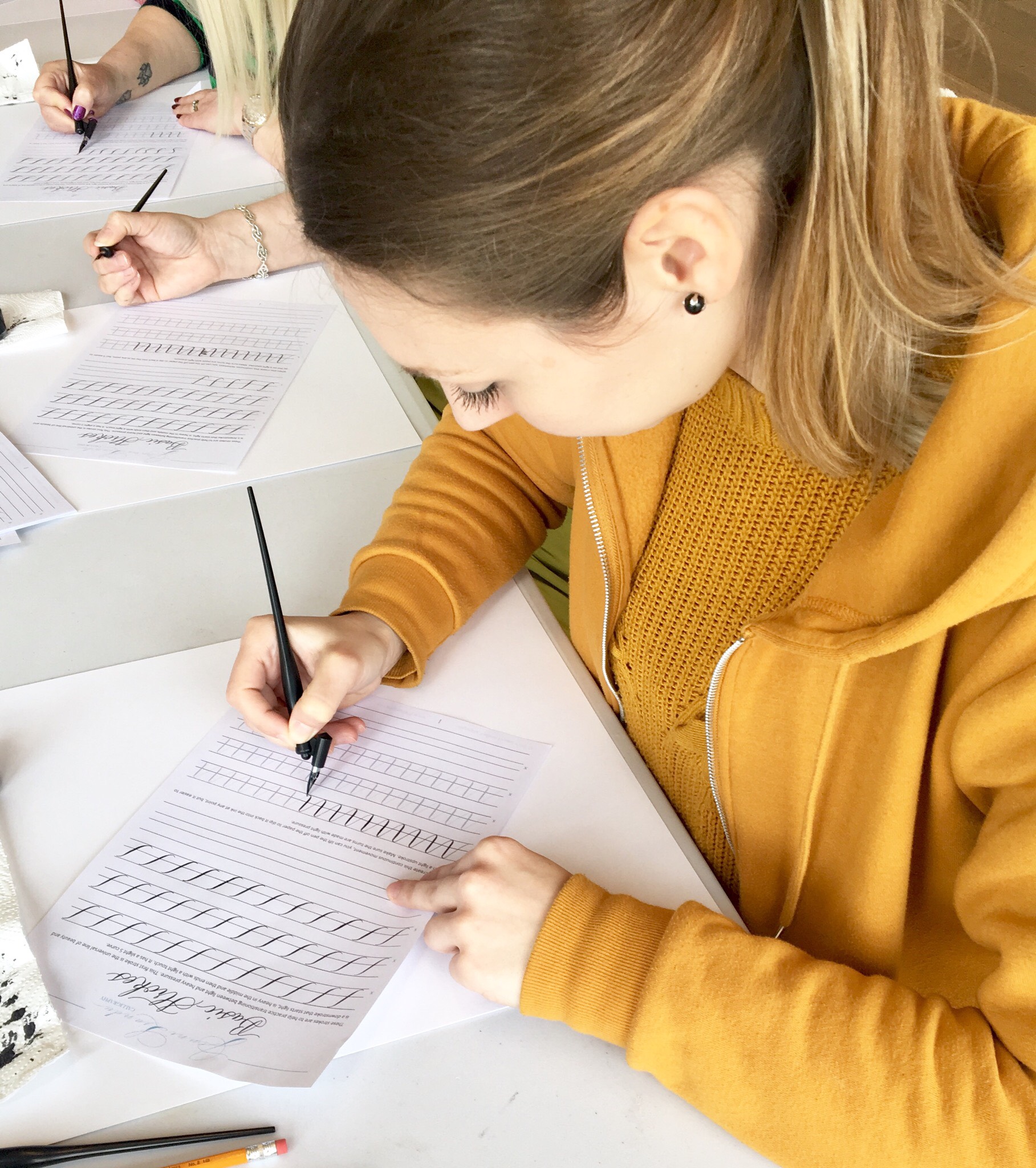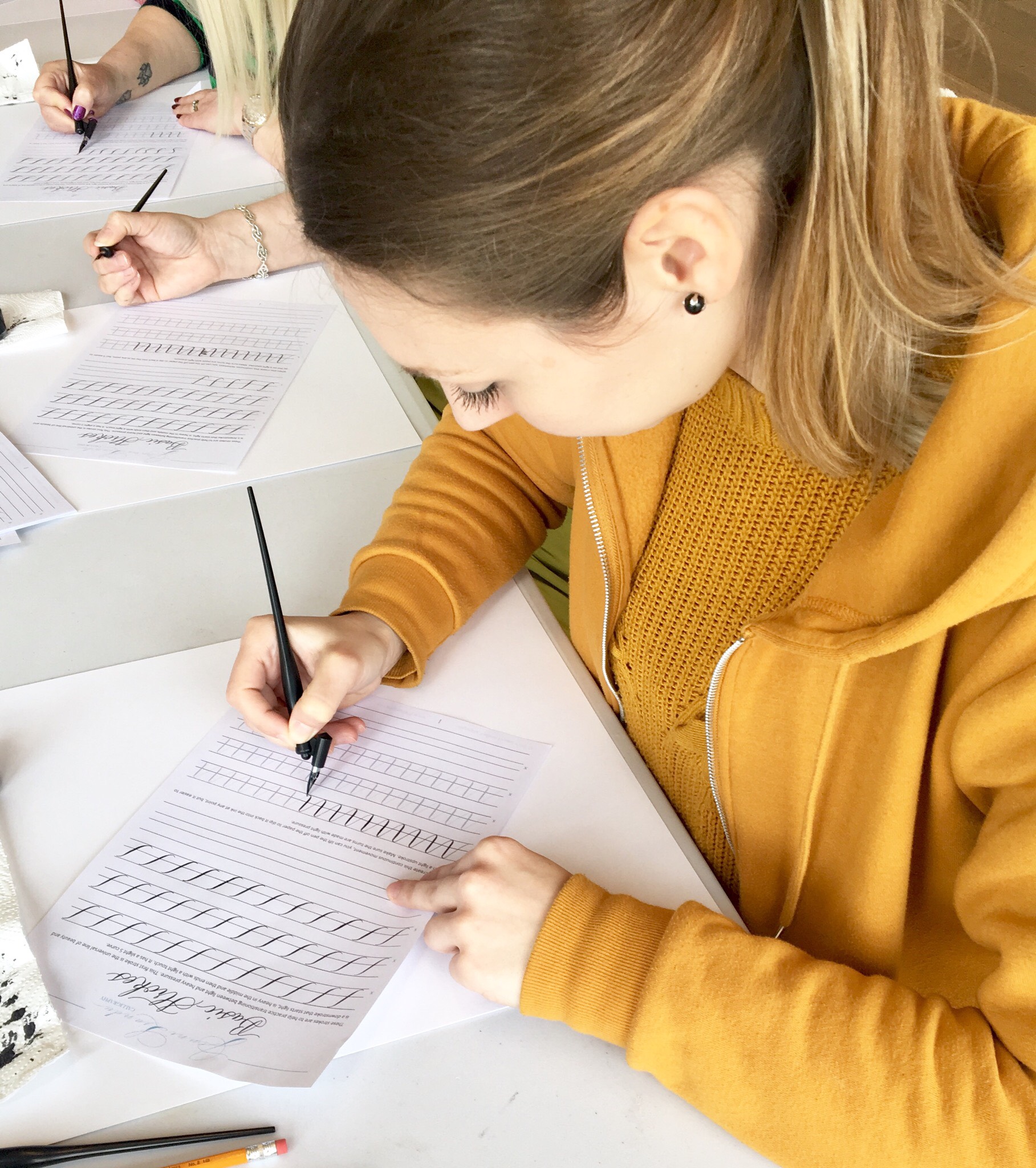 Aberfeldy Beginner's Workshop - Sep 22nd Morning
Sunday the 22nd September, 9.30am - 12.30pm
Errichel Farm, Crieff Road, Aberfeldy, Perthshire, PH15 2EL
This is a three hour beginner's workshop and is perfect for anyone who wants to learn modern calligraphy. Whether you're a bride-to-be with invitations to scribe, an avid stationery fan or simply want to learn a new creative skill, in a beautiful setting. I would love for you to join us! This beginner's class will teach you step by step how to master modern calligraphy, and provide you with all the tools you need to do so, which you can take home at the end of the class.
We will start with practicing basic strokes and movements and then progress on to building letters, words and phrases. I will share with you all the tips and tricks I have learned on my calligraphy journey, showing you how I have created some of my favourite modern alphabet styles. By the end of the three hour class you will be well on your way to developing your calligraphy style, with plenty of instruction and one-to-one help.
The class cost includes a full calligraphy kit with some of my favourite materials and a detailed workbook. There will also be a short break in the middle of the class for teas, coffees and delicious nibbles made in Errichel's kitchen.
FULL DAY OFFER
In the afternoon, I am also teaching a follow on class, learning how to develop your own calligraphy style and create pieces of artwork. If you would like to come to the morning and the afternoon class, you can use the code 'FULLDAYERRICHEL' to get 10% off at the checkout when you add both the morning and the afternoon ticket into your basket. Please note that the full day ticket does not include lunch.
TICKET INFORMATION
Tickets are non refundable. If you have bought a ticket as a gift, then please drop us an email so that we have the correct names for our class list. This is an e-ticket, nothing will be posted, so bring along your email confirmation at the class (showing it on your phone is fine).
ERRICHEL FARM
The evening before the Calligraphy Courses at Errichel, Thyme Restaurant will be hosting a Scottish and South African Fusion Pairing Night showcasing some of the best from northern and southern hemispheres. Quality Scottish produce with South African flair and gorgeous wine.
If you would like to make a weekend and add any of the below to your Calligraphy Workshop please contact Errichel to let them know.

Available with purchase of at least one of Jenni Liandu's Calligraphy classes:
£95 B&B per room £130 DB&B per room (single occupancy) £160 DB&B (double occupancy)Lunch: £19 per person (light buffet lunch and soft drink)DB&B + Lunch Single: £140DB&B + Lunch Double: £190

Phone: 01887 820 850
Email: enquiries@errichel.co.uk
For more information www.errichel.co.uk